FOSTER URGES HIS ATTACKING TEAMMATES TO BE MORE CLINICAL
On Wednesday night, Watford traveled to Bristol City and the two teams played out a 0-0 draw, to the displeasure of the Watford goalie Ben Foster who lashed out at his teammates and asked them to be more potent when it comes to scoring goals.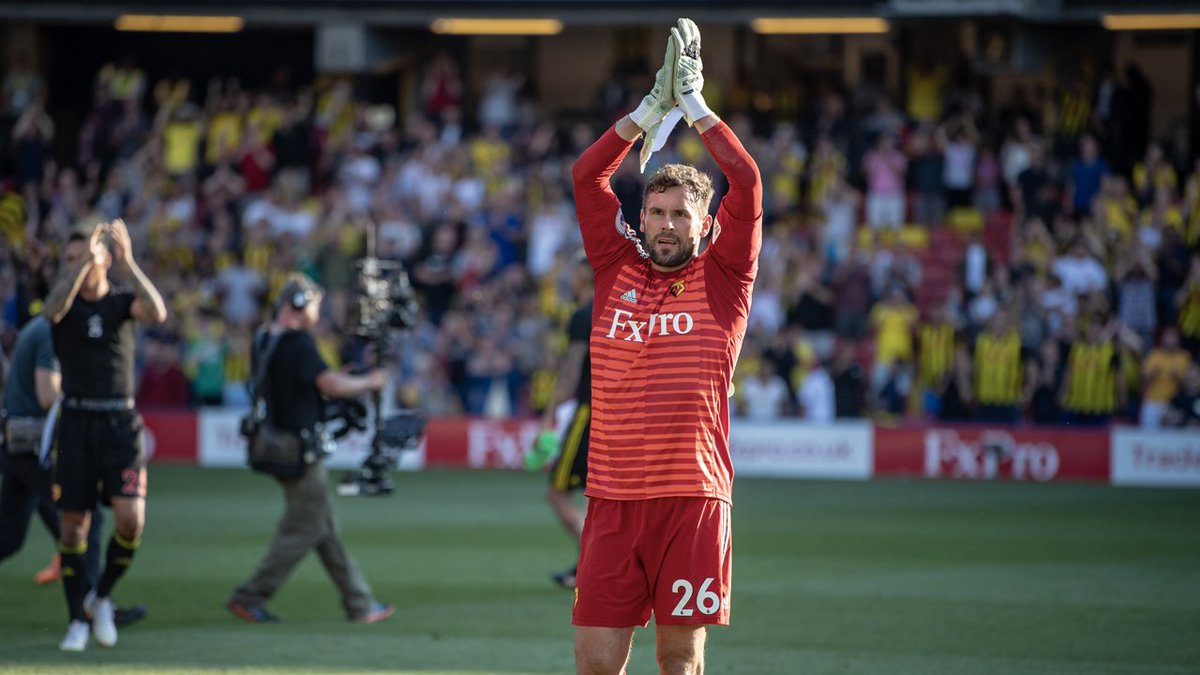 The goalkeeper believes his side did well to hold more possession for a large part of the game but was disappointed that the large chunk of possession they had was not able to help them secure the win they wanted.
Foster said that at the end of the day, it was a win they needed more than possession and lamented that they lost two precious points for their failure to convert chances into goals.
Although the former England international goalkeeper was happy to have kept a clean sheet, he could not hide his displeasure at his teammates in the attacking third, calling them out and asking them to do more than just pass the ball and hold possession.
Foster speaking after the match said the game was that of a few chances and that his teammates only needed to capitalize on theirs. He continued by telling the Watford website that all he could see was the Hornets dropping two points when they could have infused a little bit of more quality to turn the game on its head.
He stated that he knew the team had the capacity to do more and the fact that they didn't take their chances was utterly disappointing.
Watford coach Vladimir Ivic in his post-match interview said there were some positives taken from the match, especially in the first half when his side enjoyed a rich 66% in possession.
Foster agreed with his boss but insisted that it would have been better had they found the back of the net and buried the game.