FOSTER PICKS SCHOLES OVER GERRARD, LAMPARD
Watford shot stopper Ben Foster is the latest football stakeholder to wade into long-running debate on who was the best player amongst the retired England midfield trio of Steven Gerrard, Paul Scholes and Frank Lampard.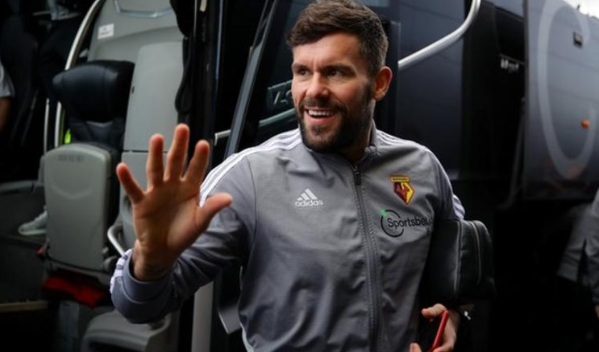 According to Ben Foster,Paul Scholes is a better player than either Steven Gerrard or Frank Lampard. Ben Foster said Scholes edged Gerrard a bit, while Lampard is in third position. Ben Foster played with the three ex-England players before they retired from football.
Ben Foster trained with Scholes at Premier League giants Manchester United, while Gerrard and Lampard were key members of the Three Lions of England when Ben Foster was called up to the team.
Veteran Watford goalkeeper Ben Foster believes that Manchester United legend Scholes is the best of the three though fans of Liverpool and Chelsea might disagree.
Liverpool legend Gerrard captained both club (Liverpool) and country (England) for several years though it must be pointed out that he enjoyed more success with Liverpool in terms of winning trophies. He inspired Liverpool to both the 2005 Champions League title and the 2006 FA Cup title. Gerrard is now the Rangers manager and has led the Scottish Premiership giants to their first league title in a decade.
On his part, Chelsea legend Frank Lampard was at the club for around a decade and he was a consistent performer for the Blues team that won three Premier League titles and the 2012 Champions League title during that period. He became the all-time leading goalscorer at Chelsea during that time and has maintained that accolade till date.