FOSTER OPEN TO ARSENAL MOVE
Veteran Watford goalkeeper Ben Foster has welcomed a move to North London giants Arsenal this summer. The 39-year-old talked about a possible transfer to Arsenal on his podcast, The Fozcast.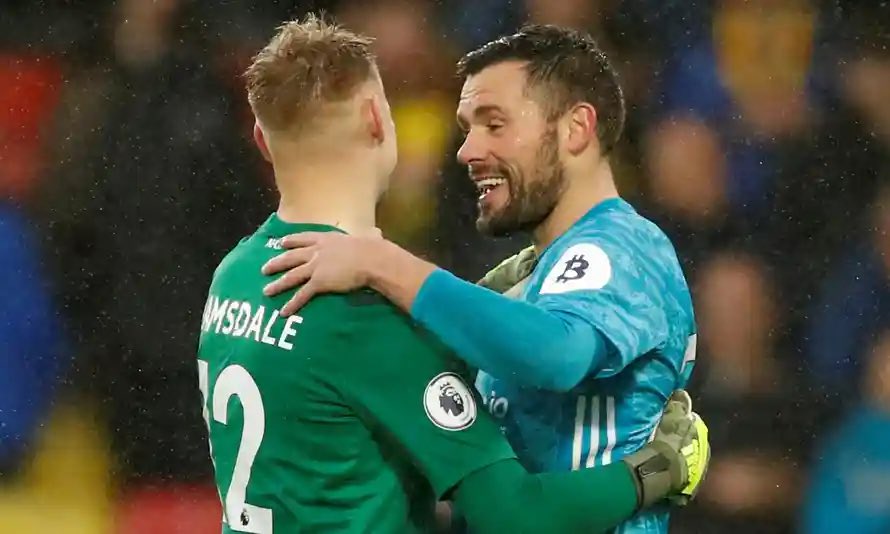 Ben Foster would be a free agent this summer when his contract at Watford ends. His current deal with the Hornets will expire at the end of this month. The former Manchester United and West Brom shot stopper endured a difficult Premier League season with the Hornets as he failed to save the club from suffering demotion to the English Championship. Foster started the latest Premier League season as the second choice goalkeeper behind first choice goalkeeper, Austrian international Daniel Bachmann, but ended it as the first choice ahead of Bachmann. Ben Foster was in the Watford goal for more than half of their Premier League games.
Foster spoke about his future on his podcast earlier in the month as he expressed his readiness to sign as the second choice goalkeeper. The Hornets shot stopperdisclosed that he won't mind signing for a club where the first choice goalkeeper is a world-class talent as he mentioned Arsenal and Aston Villa. According to Ben Foster, England international Aaron Ramsdale is a world-class goalkeeper and Argentina national team star Emiliano Martinez is a world-class goalkeeper.Foster won't mind playing second fiddle to Martinez and Ramsdale at Aston Villa and Arsenal respectively. At Arsenal, German international Bernd Leno is the second choice goalkeeper behind Ramsdale and he's expected to leave the club this summer with American international Matt Turner lined up as his replacement. At Villa, Swedish international Robin Olsen is the second choice goalkeeper behind Martinez.
Speaking further on his podcast, Foster said he wants to retain an important role at his new club. It is difficultfor Foster to remain at the top level at his age.